Shawn Fears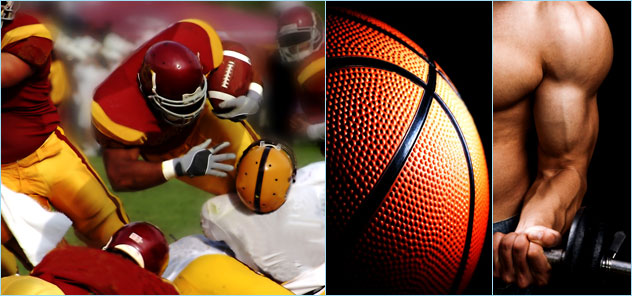 My Certifications
ACE Certified Personal Trainer
The New ACE IFT (Integrated Fitness Training) Model organizes the latest exercise science research into a logical system for personal trainers. There are two principal training components – Functional Movement and Resistance Training, and Cardiorespiratory Training – each comprised of four phases that provide personal trainers with a system for determining and implementing the most appropriate assessments, exercise programs, progressions and regressions for all clients based on their unique health, fitness, needs, goals and readiness to change behavior.
The four phases of the ACE IFT Model span the full health-fitness-performance continuum, providing a systematic approach with unique entry points that can take you, the client, from being sedentary all the way to training for athletic performance.
These Phases cover:
Stabiliy, Mobility, and Aerobic Base training (Phase 1)
Movement and Aerobic efficiency training (Phase 2)
Load and Anaerobic Endurance training (Phase 3)
Performance and Anaerobic Power training (Phase 4)
GET STRONG!! GET ALASKA STRONG!!
CALL NOW!!
IYCA Certified High School Strength and Conditioning Coach
No typical certification offers a direct look at how to train the youth student athlete. Through the International Youth Conditioning Association I have done this. I can program core lifts, assessory lifts, and supplemental lifts for maximum efficiency for results within the time constraints that most High School Athletic programs have.
Some of the things that I program for that are unique to High School Athtetes are:
Injury Prevention
Flexibilty
Mobility
Stability
Strength
Power
Work Capacity
Deceleration
Change of Direction
Acceleration
Agility
Linear Speed
High School athletes are commonly found mimicking the workouts that they find in the fitness and bodybuilding magazines. These are not only inefficient, but counter productive for any athlete. Athletic training is not bodybuilding, and athletic training for the High School athlete is not specialization in their sport, it is about building a foundation of general ability to prepare the athlete for a healthy and strong body with the possibility of specilization at the next level. With today's technologically crippled society our kids have lost the basic movement patterns that are required for somebody to be an efficient athlete. These basic movement patterns must be strengthened and reinforced before an athlete can reach full potential. What are you waiting for? Learn to move correctly, be efficient, get stronger, and prepare for the next level in your athletic career.
GET STRONG!! GET ALASKA STRONG!!
CALL NOW!!
USAW Certified Sports Performance Coach Level 1
All sports have an explosive component that needs to be trained. Nothing trains this better than the Olympic lifts such as the clean and snatch variations. These are highly technical lifts and need to be coached by a qualified and trained coach in these lifts. I not only competed in USAW sanctioned events as a junior lifter, but also earned my certification from USA Weightlifing for these lifts and their variations as they pertain to sports performance. I did this under the watchful eye of the Olympic, regional, and International level Coaching group that taught the course. If you are an athlete looking to increase your explosive strength and increase your resistance to injury then you must add these lifts to your program and I can show you how.

GET STRONG!! GET ALASKA STRONG!!
CALL NOW!!
NASM Certified Personal Trainer
The NASM Certification is considered the Gold Standard in the fintess industry for their OPT(Optimum Performance Training) model of programming. There is no better time to start training for the sport of life than right now, let me take you through the 5 phases of the OPT model and start you on your way to thriving not just living. This is a 5 level training model that addresses the most common postural and injury issues of today's society. With the OPT model I can take you from the hunched over computer desk jockey to a performance machine...you might even call yourself an athlete when I am done with you. 
GET STRONG!! GET ALASKA STRONG!!
CALL NOW!!
NESTA MMACA Certified Strength and Conditioning Coach
Whether you are looking to take your MMA abilities to the next level or just want to train like a warrior then I have the program for you. MMA is like no other sport in the demands that it places on the body. You have to be Strong, Explosive, Quick, have Stamina, Flexibility, be Stable, and competent in the ability to Grapple and Strike with the hands, elbows, knees, and feet. There are so many components that make up a competent MMA athlete that it requires its own Certification. As a member of the Mixed Martial Arts Conditioning Association and a Certified Strength and Conditioning Coach I have this training. I am not a fighting coach I am a strength and perfomance coach and will work with your current coach or help you to find one that we can work together with to take you to that next level you are dreaming of.
GET STRONG!! GET ALASKA STRONG!!
CALL NOW!!
ISSA Specialist in Sports Nutrition
A good exercise program is only half the story. Equally important is proper nutrition. Synthesizing a cutting-edge, scientifically sound diet and nutrition regimen will radically increase the effectiveness of your exercise training sessions. As an ISSA student working toward my certification in this area, I will soon be able to help you reach your performance goals faster than you'd previously imagined possible.
Precision Nutrition Certified
Precision Nutrition is a nutrition course that uses outcome based goals and coaching. I can identify your limiting factors and help to address them. The system uses 3 levels of clients that range from the most basic to those in need of carb and calorie cycling for breaking plateaus. If you are looking to take your health to the next level or just get a grip on basic sound nutrition, I can help.
GET STRONG!! GET ALASKA STRONG!!
CALL NOW!!
ISSA Certified Fitness Trainer
It's no secret - fitness training has been proven to prevent disease, strengthen your health and improve your confidence and outlook on life. As an ISSA student working toward my certification to be a trainer, I'm learning about everything from muscle mechanics to flexibility and cardiovascular dynamics. So if you want to live a stronger and more confident life, I will soon have the training and the expertise to help you every step of the way.